Greeting from the chief director IGARASHI Hiroshi
The non-profit organization Motherhouse was established in 2012 to support inmates and former-inmates to reintegrate into society. I have three criminal records, and have been in prison for more than 20 years.
The support of Motherhouse is based on my experience in prisons.
Many prisoners are isolated and lonely, unable to face themselves.They often surrender themselves to despair. Also, many prisoners have trauma and do not know the love or tenderness of  people.
That's why I believe that connection with society and interaction with people were very important. And I think that living together helps people who have the same experience to rehabilitate. Because people who have the same experience can understand each other.
When I was in prison, I was able to feel that I was loved and cherished through exchanging letters with the person in society. Through the letters, I was able to think seriously about the victim, the atonement, and rehabilitation.
To face themselves and repent, they need interactive communication with  people. I think rehabilitation is difficult alone because they can rehabilitate through interaction with people in society.
Motherhouse have conducted Exchange Letters Project with inmates. At present, about 800 inmates and about 250 volunteers from around the country are exchanging letters everyday. In addition, we ask children in orphanages to make handmade Christmas cards and send them to prisoners  every year. Many inmates replied that they had been comforted.
For former-inmates, we provide housing and employment support. At lectures at universities and churches, they talk about their own experiences in public and encourage themselves  by interacting with various people. Also through the sale of Maria Coffee that is one of job training programs, they can communicate with their supporters.
One former prisoner joined this program and was moved to tears when some supporters told him kind word "thank you."  He said, "I'm not a kind of person to be appreciated because I have hurt many people. But they bought our coffee and cheered me on. I greatly appreciate them." 
People who can know the tenderness and love of people through the letters or direct conversations can certainly rehabilitate to society. Meeting people can change their lives.
Thank you for your cooperation and support.
April 1st,2019
Chief Director of NPO Motherhouse
IGARASHI Hiroshi
Mail:info@motherhouse-jp.org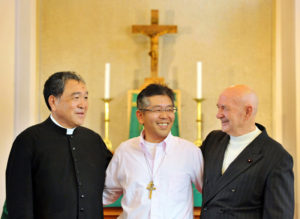 Book:『人生を変える出会いの力―闇から光へ』(著:五十嵐弘志、ドン・ボスコ社、2016年)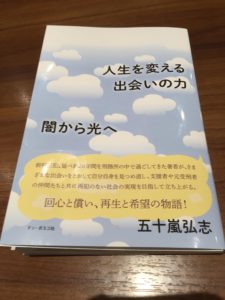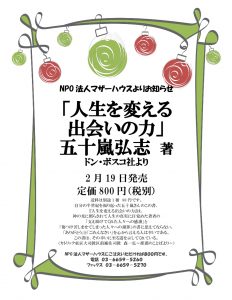 ※参考:「【書評】再生と希望・・・闇から光へ 五十嵐弘志さん半生つづる 『人生を変える出会いの力』」(2016年7月30日、クリスチャン・トゥデイ)